NEW!
ANGORA LACE!  
Fantastic single ply lace yarn.  Very light and airy, but with some substance from the Angora/Cormo wool blend.  A dream to knit with and to wear!
Available in 50 g. balls (approximately 440 yards).  Please contact me for larger amounts.  Cone weights are available.
A 100% North American yarn.  85% German Angora/ 15% Cormo Wool
Ice
50 gram ball:  $32.
Silver Ice,  Lace!
50 g. ball Ice Silver (lace):  $32.
Back in Stock!  Silver Blizzard Angora Yarn!  
SILVER BLIZZARD:  Silver Blizzard is our yarn that is 85% BLACK German angora and 15% Cormo wool.  The Cormo was hand chosen for it's unique silver color from the Cormo Sheep and Wool Farm in Montana.   This yarn is very special and in limited supply.  It is a lovely silver color with a great hand and bloom.  Very soft and springy.  $32 per 2 oz. skein (approximately 230 yards per 2 oz.)
Silver Blizzard Yarn $32/skein:
PLEASE NOTE THAT WE HAVE LOW STOCK ON SOME YARNS AND COLORS.  PLEASE INQUIRE ABOUT AVAILABILITY BEFORE ORDERING.  WE SHOULD BE BACK UP AT FULL SPEED BY FALL, 2016. 
ANGORA BLIZZARD with CORMO!
The same gorgeous Blizzard Blend (85% German Angora/15% Wool), using CORMO wool instead of Merino wool.  This is a very similar yarn to our Silver Blizzard below but in a natural offwhite color.  We have used high quality Prime North American German angora and Cormo from Montana.  Available in hand dyed colors and natural $32 per 2 oz. skein (approximately 240 yds per 2 oz. skein).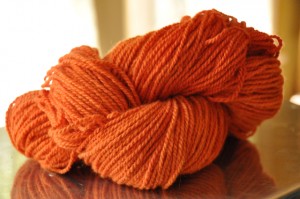 More colors in the dye pot!  Check back soon!
CHUNKY BUNNY.  Chunky Bunny is a heavy worsted/chunky weight two ply yarn with a lovely hand and bloom.  It is 50% German Angora and 50% North American Merino wool blend.  It is put up in big 4 oz. skeins with approximately 265 yds per skein.  Natural and hand dyed colors are available.  $28 per skein.
OUT OF STOCK AT THIS TIME
ANGORA BLIZZARD is a 85% German Angora and 15% Merino blend that is a two ply yarn about 125 yds per oz.  It is a superb yarn that wears well with little or no shedding or pilling.  It is lustrous and will bloom as you knit. $28 per 2 oz.- 250 yard skein.  PLEASE NOTE, THIS YARN HAS BEEN DISCONTINUED AND COLORS ARE VERY LIMITED.  
LOW STOCK
LOW STOCK
LOW STOCK
LOW STOCK
LOW STOCK
ANGORA FROST is a three ply blend of 50% German Angora/30% nylon/20% Superwash Merino.  It is a hard wearing yarn designed for socks, hats, mitts and gloves and just about anything else you can think of.  While it can be machine washed, hand washing is recommended for a longer life of the garment.   It is an extremely versatile yarn both in use and in weight.  It can be knit on a range of needles sizes from a size US 1 to a US 8. $24/per 2 oz-185 yd. skein, hand dyed: $28/per skein
New Colors:  Baltic and Ruby Slippers
Back in Stock Soon!