Late summer in Northern California and not a hint of those grey clouds.  But this luscious grey roving will have to do until the real thing arrives.
Just in from the mill– German angora/fine Merino-Corriedale cross roving.  The Merino/Corrie cross fleece is from our friends at Nebo Rock Ranch  near Ukiah. A very lovely fleece hand picked for this project.
To get your hands on this yourself, visit our Shop.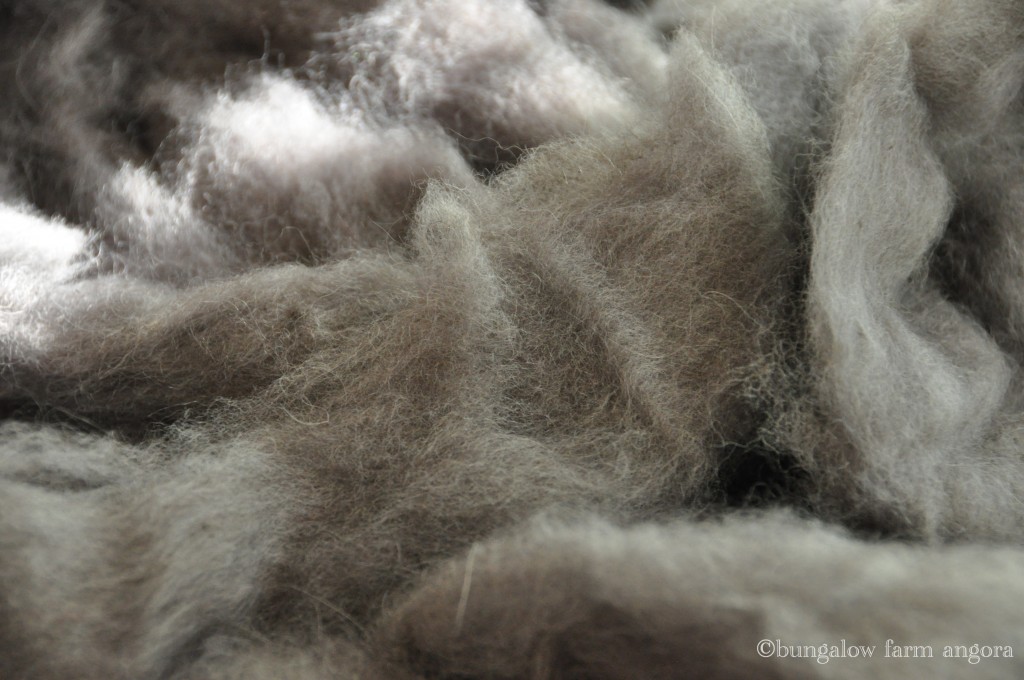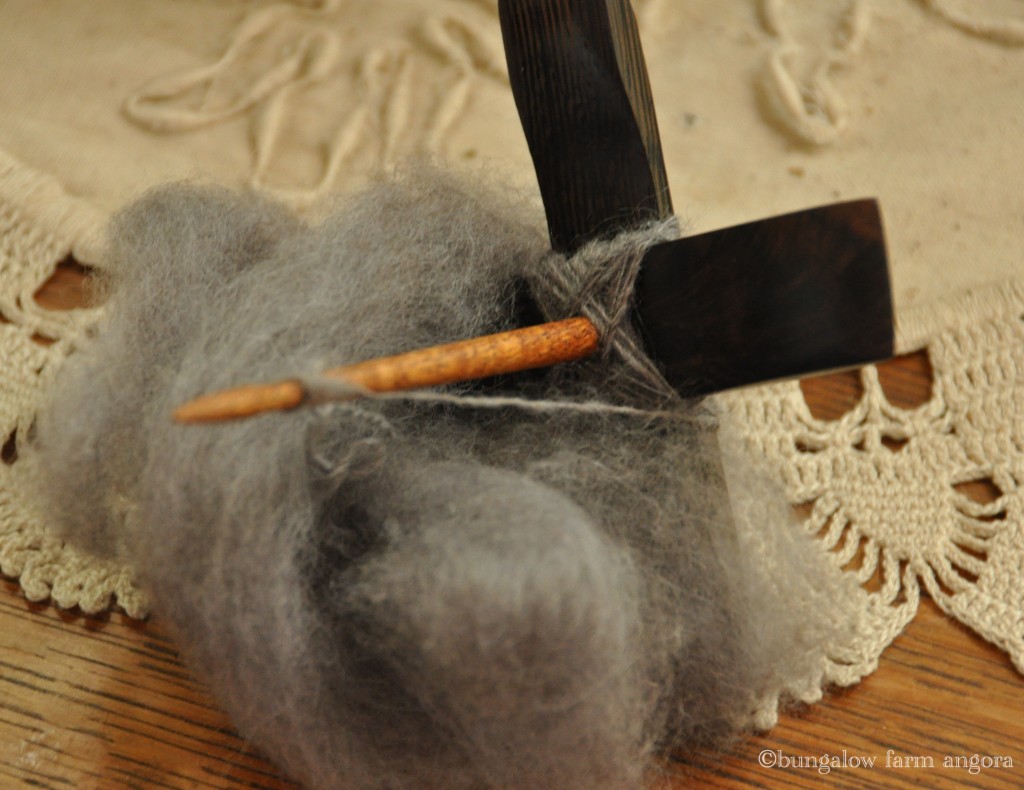 Texturk Turkish Spindle by TwistedGrain